The chances of you playing games recreationally are quite solid. Whether it's a quick guilty pleasure you allow yourself while commuting to work or sitting down in your chair after the day's business is done and dusted, you are a gamer. Committing time to meet like-minded people in the sophisticated world of first-person shooters or massive battle arenas is a choice that you gladly make.
And today, you stand to notch up a tidy profit off your hobby for esports betting is very much en vogue. With expected $12 billion in total gambling handle from esports by 2020, this is an opportunity for gamer and esports lover alike. This particular market is advantageous for a number of reasons, including:
A fairly fresh segment, you stand to beat the bookies who lack the in-depth understanding you have accumulated as a gamer;
You can bet on titles you are intimately familiar with without having to allocate any additional time than you normally would on playing and reading social updates;
The odds allow for many value betting opportunities as 95% of all esports wagers registered losses for the agencies that issued them at the beginning of 2018.
Throwing down a well-considered wager on esports can be quite propitious. All you need is a love for gaming and the results will follow. Leverage your understanding of the esports segment to turn up a profit, but before you do, make sure to check our detailed guide for the best results!

What Esports Betting Agencies to Pick
There are in fact two main betting agencies to pick from. We will call them endemic and non-endemic, meaning companies that have been created specifically to cater to esports and those that have adopted their offers to accommodate the new segment as a possible channel of conversion for other, more lucrative divisions.

However, the endemic bookmakers are taking a hold and it's easy to see why gamers would opt for those rather than stick to the mainstream classics. Fresh bookmakers bring innovation that is tailored to the specific needs of people such as yourself who love to play video games.
The odds are also prepared to better reflect the likely outcome of events, although you will notice that they are often skewed in favour of one team most of the time.
Nevertheless, a great bookmaker will make sure that it has you covered. How exactly does an endemic agency stand out from a regular one that is just trying to cotton on to the trend?
Pros and Cons of Endemic & Non-endemic Agencies
| Endemic | Non-endemic |
| --- | --- |
| Supported by ESIC*. | Authorized by a respected gaming body. |
| Bonuses tailored to esports fans. | A variety of bonuses applicable, even if not oriented towards gamers. |
| Particular promotions related to specific gaming software or gear, i.e. Discord. | Might provide special bonuses related to particular esports events. |
| Excellent selection of markets and odds. | Offers strong sponsorships for esports teams. |
| Offers sponsorship deals & educational materials. | Most commonly lacks the same variety of markets and odds |

*ESIC stands for the Esports Integrity Coalition.
Looking at the available table, it's easy to see that the top-notch bookmakers in both types have the same underpinning features. However, the endemic agencies will always provide you with better market, but not necessarily odds.
Still, the fact that these companies are vying for better market share benefits you as the end user. As mentioned just now, esports-oriented bookmakers will even provide you with the necessary insight to understand the industry a little better. To conclude, make sure that your bookmaker is:
Licensed
Has decent odds & selection of games
Enjoys a strong reputation (especially on community boards, such as Reddit)
Picking a Top-Notch Bonus for Your Esports Betting

Esports betting comes with a wealth of special promotions you can pick from. And better yet, there are hardly any of the pesky wagering requirements that you will normally get with mainstream sports. And yet, it couldn't hurt to make sure that you have carefully examined the Terms & Conditions that may be secreting one or two things you need to be aware of. Overall, the selection of welcome treats is excellent, and you may choose between:
Free bets;
Matched bonus;
Specific game-related or event-centered promos.
In our article, we provide you with the best spots to get yourself an esports betting freebie or matched bonus. You will notice that we have meticulously covered all the relevant information about betting agencies while emphasising on the integrity and the diversity of the offer. Reading your wagering conditions is an important prerequisite to becoming an accomplished esports bettor and we intend to equip you with all the tools necessary to become quite the MVP in your betting forays!
Beyond the Welcome Goodies!

Not everything boils down to the welcome bundles, of course! The bookmakers have intriguing ways of keeping you at it by offering you a unique promotional experience. Use Discord, for example, and you may be on the receiving end of some generosity indeed. Completing achievements in Twitch could be another way to do that. The promotions will also vary and they will be tailored to your bookmaker's specific preferences, too!
Other promotions may appear around the time of a major tournament, such as the FACEIT CS:GO London Major, which is the fist CS:GO Major to be held in London. The now concluded The International event also offered a plethora of markets and possible matches to put money on.

What Games Are There?

When picking a title, you will need to ask yourself how advanced you are in the game of your choice. If you have been a regular, then it makes sense to choose a betting market for this specific title as you can leverage your knowledge and understanding of the game to drive great return on your investment. It would really help if your game is one of the mainstream titles. Let's list those:
Counter-Strike: Global Offensive;
League of Legends (LoL);
Defense of the Ancients 2 commonly referred to as DotA 2;
Overwatch;
Heroes of the Storm (HotS);
Call of Duty (CoD);
StarCraft II
Less popular titles include various games, such as:
World of Tanks
Vain Glory
Halo
Warcraft III
Smite
Rocket League
Clash Royale
And naturally, there are more titles to pick from, as the esports industry is growing at an unprecedented clip. Presently, Fortnite and PUBG are dominating the headlines, but none of the two games is considered to be a genuine esports, even though Fortnite's developers, Epic, have invested $100 million for the inaugural season of the game. And yet, a vibrant esports community takes more than money.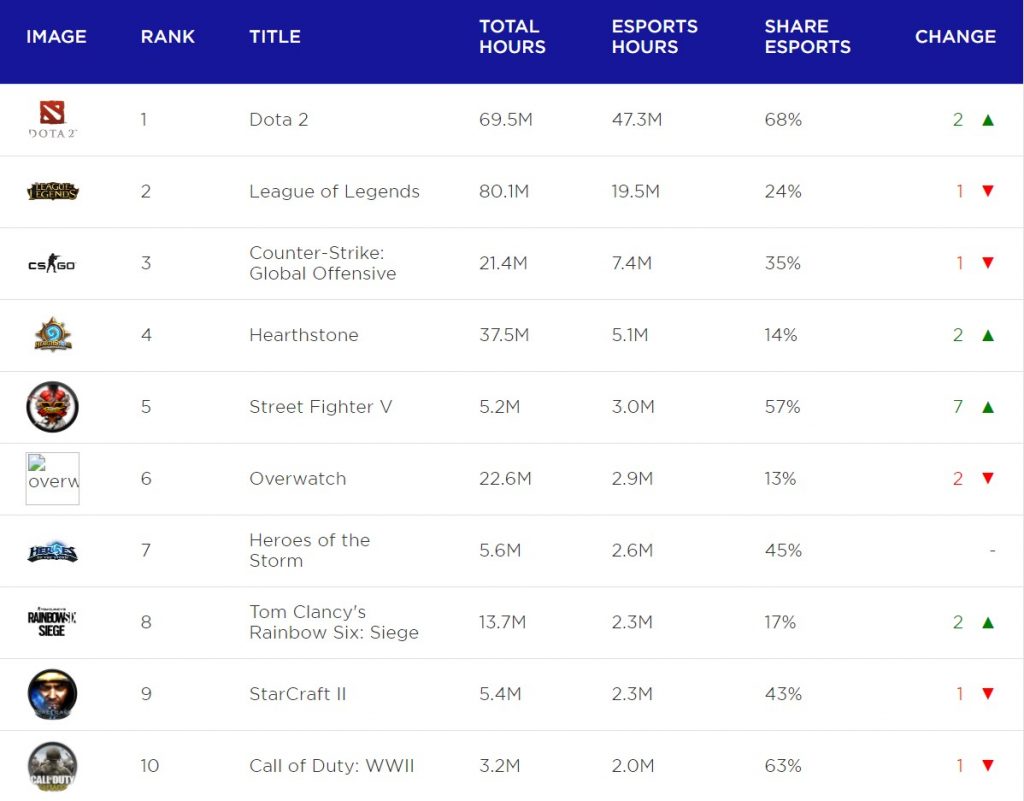 Stopping by a useful website such as NewZoo's can additionally help you get your esports betting under way, as you will be able to pick a title that generates sufficient interest.
Picking a Game When New to Esports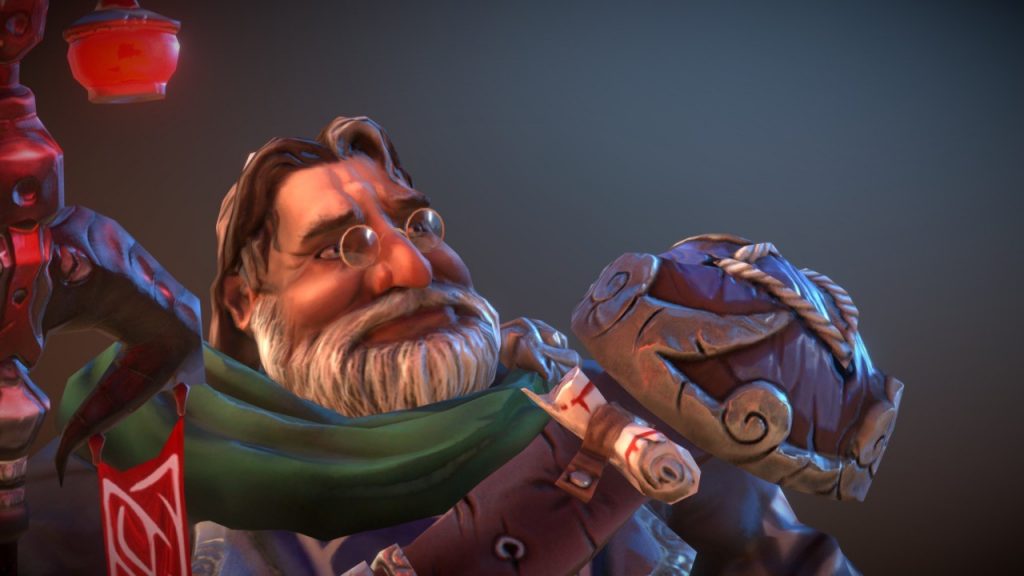 When choosing a title for yourself to bet on, you need to pick a game that you both enjoy and can afford to learn. The key to becoming a successful bettor is biting your teeth deep into the game you prefer. Of course, there are things to consider. Each game comes with a learning curve.
If you like magic and sorcery, you may want to try LoL over DotA 2 for example, as the first has a much more novice-friendly in-game environment. Conversely, DotA 2 punishes rookie mistakes to the point where it is almost unpleasant to participate in competition of any sort if you are completely clueless.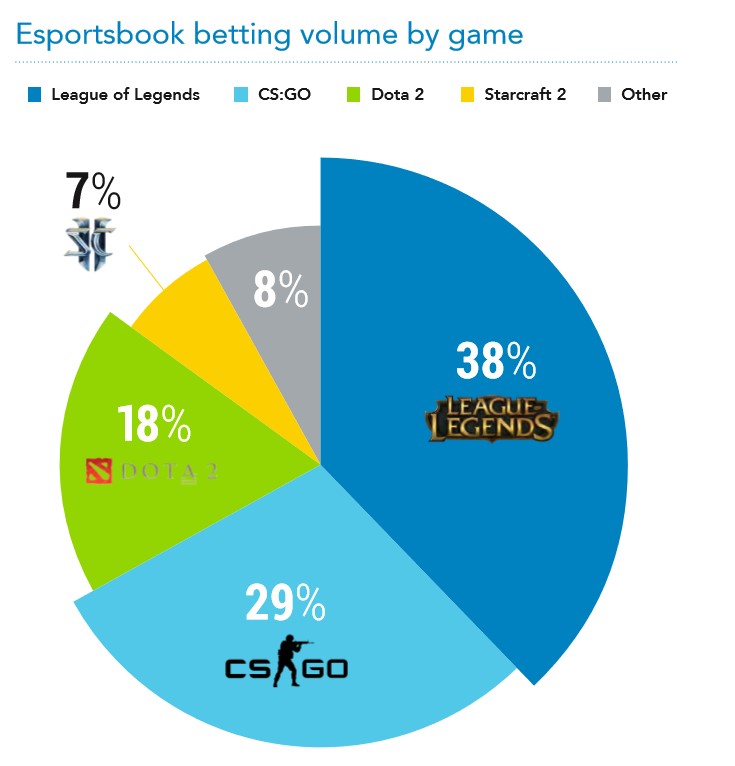 With this in mind, it's always worth to pick a game that you can both enjoy and learn rather quickly, without feeling it like an unnecessary burden. Shooters are way more versatile, as they will allow you to move freely and even score a few points.
Lastly, if you choose to pick a real-time strategy, such as StarCraft for your betting, we recommend that you re-consider. SC II offers a relatively limited betting market and it is quite difficult to master at first. If you do love the genre, though, there is no stopping you playing and enjoying it.

Tips on Becoming a Professional Bettor
We are absolutely sure that everyone who comes and seeks advice is determined to better their esports betting odds. Thankfully, there are quite a few things you can do to successfully multiply any investment that you may commit to this exciting new segment! So, what are the practical tips that will turn you into a smart gamer-and-punter:
Consider betting on titles that you are intimately familiar with or have a strong grasp of;
Manage your bankroll and wager at a fraction of your bankroll;
Seek value betting opportunities (whereby the bookmakers have failed to get the right odds);
Have a few accounts across different bookmakers to make sure you always select the best odds and offset the house's edge.
What we share here may seem as plain advice, and that's because it is. However, the majority of gamers continue to overlook what appears to be quite the straightforward rulebook for success. Chasing losses and getting a bet wrong, even though somewhat of the preserve of mainstream competitions, is still a mistake that even gamers do, time and again.

Tapping into the Knowledge
There are huge troves of knowledge dedicated to esports. Each community with a solid following has built its own libraries all you will ever need to know about the game you have picked.

Even though being a successful bettor doesn't necessarily mean to scour all the available info you may find at such places, it still will do you good to follow these places as it may only benefit you. Some of the portals we recommend are:
Overwatch's Winston's Lab;
LoL's SoloMid.net
HotS, Hearthstone, Overwatch's Tempo/Storm
It certainly helps to consolidate your knowledge on the current meta and see what the most common strategies are. Keep your ear to the ground and develop a keenness for the community and game you love, as it will certainly be advantageous to your gaming and betting efforts.

Going Mobile with Esports Betting
All good bookies will know – mobile is king. Given how tech savvy esports punters are, it's quite understandable that a mobile solution should always be on the cards when you are dabbling with any bookmaker that is hoping to retain your attention. Not all will come along with intuitive mobile apps. However, the majority will most certainly make sure to provide you with stellar in-browser betting options and thus saving you the hassle of logging from a desktop.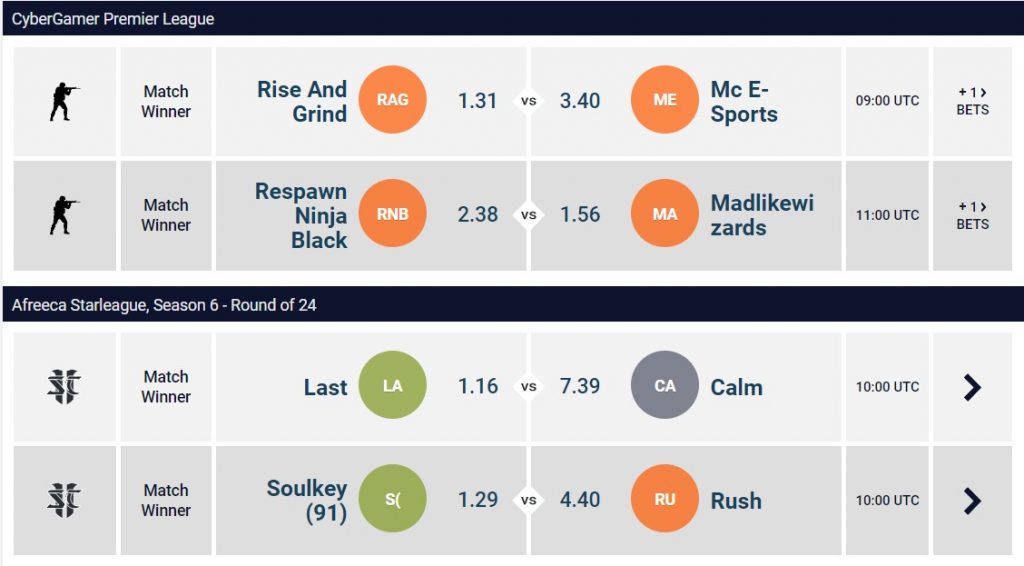 The mobile solutions allow you to stay caught up on the latest esports events while managing your bets, but also enjoying live streams, with or without a live betting feature. Understandably, live betting options will be available, too, but they will certainly not be as many as the regular offers.

Fairness and Security are Still Crucial
Integrity in the esports industry is becoming an important item on the agenda. A number of events have occasioned a more serious approach to this. From match-fixing to illegal skin betting, bookmakers that want to operate today need to comply with the rules and regulations the industry has set for everyone. A failure to do so will immediately have the bookmaker tossed out of the fraternity of places where you would like to place a wager.

A Final Thought on an Exciting New Segment
Esports' meteoric growth paired with their ability to reunite people around common goals is what promises that this market will be around for a good while longer. The betting opportunities that have risen along with it are to be welcome. They allow astute gamers and fans to earn something extra while enjoying a beloved hobby or failing that, boost the thrill of sharing in the triumphs of the teams they root for.
Even if you are not a gamer yourself, it would take you just a few minutes to become enthralled with the buzz and excitement that esports discharge quite effortlessly.