Halifax Unveils Credit Card Freezing Option for UK Accounts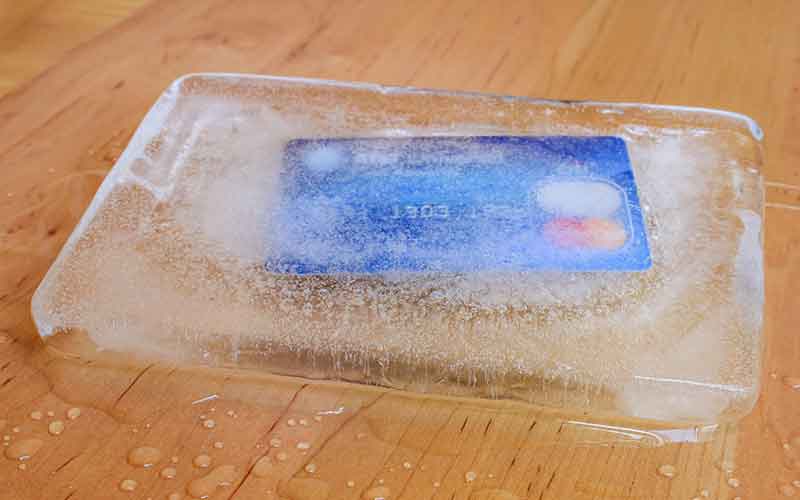 With increased calls for gambling regulations and appropriate problem gambling interventions, Halifax which is a subsidiary of the Bank of Scotland has recently rolled out a brand new card freeze feature. The new feature which will be availed to all of its UK account holders will protect them from the risks of gambling-related harm. The bank now joins the likes of Santander, Lloyds, Barclays, and RBS, all of which currently have similar gambling controls in place.
Referred to as the 'gambling card freeze', Halifax has designed the new feature to support the bank's efforts to assist customers to manage their money and gamble responsibly. It will be available to the account holders on the Halifax mobile app and it can be toggled on and off with a single click. Once activated, the card freeze feature will keep the user's Halifax-issued card from processing any transactions between their accounts and their online casino accounts.
A Special Defrost Feature
To make it even more effective, the app also includes a 'defrost' period – this is a 48-hour or two-day period within which the users will not be able to unfreeze their cards. This is, in essence, meant to protect the customers from giving in to impulsive decisions that players often make during vulnerable times.
"We know that people who gamble a higher proportion of their income are more likely to face financial pressure – so we've introduced the freeze tool to help them manage that," Elyn Corfield, Managing Director of Consumer Finance at Halifax, said during the unveiling of the feature.
The feature is quite robust and this is because of the research that went into its development. The bank made use of transaction data in order to determine how best to assist users to be more responsible with their finances.
Other Efforts
Consumer protection efforts with regard to problem gambling in the United Kingdom have been pretty aggressive over the past couple of years. From gaming machine cool-off periods to tighter gaming controls, the stakeholders of the industry are working very hard to make everything much better. Besides its new card freezing feature, Halifax has also partnered with Warwick University in a bid to better understand gambling and its impacts on both individuals and wider societies.
The bank already has all the data required to facilitate a successful study on the relationship between banking and gambling. Not many studies have taken this approach and therefore we expect some very new and meaningful insights from the research report.