Magic Mushroom Drug Tested for Treating Gambling Addiction in Landmark UK Study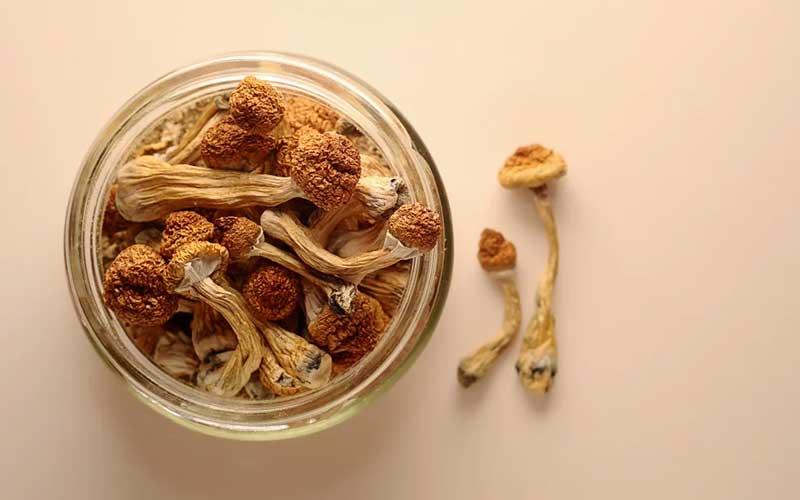 In a pioneering move, a team of British scientists is set to conduct a world-first clinical trial, employing the active ingredient found in magic mushrooms, psilocybin, to treat individuals struggling with gambling addiction.
Spearheading the research are four eminent neuropharmacologists, including former government drug star David Nutt, who are excited about the transformative potential of this unconventional approach.
Psychedelic treatment has taken a giant step forward with this research since no previous clinical trial has used psychedelic chemicals to treat people with gambling addiction. Leading researcher Rayyan Zafar from London's Centre for Psychedelic Research & Neuropsychopharmacology is quite enthusiastic about the impending experiment. He has wanted to do this research for a very long time.
Highlighting the urgency of finding effective treatment options for gambling addiction, Rayyan emphasized that the rise of this disorder in the UK is deeply concerning. Despite its status as a recognized medical diagnosis, only a small fraction, approximately three percent, of individuals with gambling addiction receive professional treatment in the country. Furthermore, there are currently no approved pharmacological interventions or licensed drugs available to address this pressing issue.
About Psilocybin
Psilocybin treatment has shown positive effects in the past for different kinds of addiction, including drug and smoking, and has aided in patients' recoveries.
The treatment significantly reduced the number of days that alcoholics reported drinking in a similar study conducted in the United States. These promising results have given Rayyan and his colleagues hope that psychedelic treatment might help those who are trying to break their gambling addictions.
With an immense clinical need remaining unmet, the researchers are hopeful that psilocybin therapy may one day be integrated into the NHS as a legitimate treatment for gambling disorder. The potential success of this groundbreaking project rests on funding provided by Imperial College London, with support from UK government funding.
As the study prepares to embark on its groundbreaking journey, the prospect of employing magic mushroom-derived psilocybin to combat gambling addiction offers a glimmer of hope to individuals suffering from this challenging condition. Five carefully chosen participants will receive psilocybin at the start of the clinical research, with intentions to increase the size of the study the following year.
Should the trial yield positive outcomes, it could pave the way for a new era of innovative treatments and therapeutic possibilities, propelling psychedelic therapy into the mainstream as a vital tool in addressing various mental health disorders.