Big Plans as the Responsible Gambling Week Draws Nearer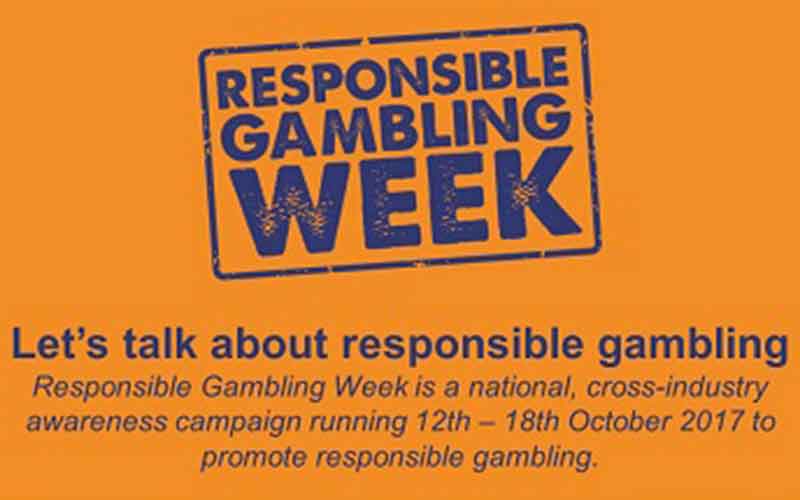 In November, the United Kingdom's and Ireland's gambling industries will be coming together for the Responsible Gambling Week (RGW). The event which is set to take place from November 7 to November 13 will be a continuation of the ongoing efforts to promote responsible gambling initiatives in both countries.
This time, the Responsible Gambling Week will involve over 120,000 industry stakeholders and each of them will contribute to the initiatives. All the leading United Kingdom gaming operators, as well as a number of bars, clubs, and racecourses will be featuring promotional material during the run of the responsible gambling campaign. Moreover, the conversation will be open to a much wider audience to ensure that the message is sent across.
"We want to make this an open and inclusive conversation, connecting with the widest possible audience, including those who do not think messages about responsible gambling are aimed at them," Industry Group for Responsible Gambling (IRIG) chairman John Hagan said.
While the messages that are being championed for the Responsible Gambling Week are not particularly new, the event's organizers have worked hard to come up with a range of new methods and solutions. These are expected to be very effective at capturing the attention of the masses and include social media campaigns, pop-ups as well as fundraiser that will occur in different parts of both countries.
The Industry Group for Responsible Gambling (IGRG) will be leading the efforts of the Responsible Gambling Week in the United Kingdom while things in Northern Ireland will be handed by the Irish Bookmakers Association.
What to Expect
Staff from all across the gambling industry will be taking part in the responsible gambling campaign and they are already being empowered to initiate conversations with the customers about safer gambling. Some operators even have plans for dedicated spaces where industry experts and other professionals will be able to speak to the customers. A few other operators have opted to organize special events including "take-a-break sessions" as well as sponsored fundraising initiatives by the staff members.
During the one-week run of the campaign, the gambling operators will also be documenting the involvement of their staff in the initiatives. To get the best possible outcome, many of these operators have committed themselves to invest in staff training where the employees are equipped with the necessary tools.
In the United Kingdom, a new website will be launched later this month and it will act as an information hub. If you would like more comprehensive information, the site will be the one-stop service for all responsible gambling-related queries. This site will also be a great resource for operators since it will contain assets and resources they can download and utilize.